Detention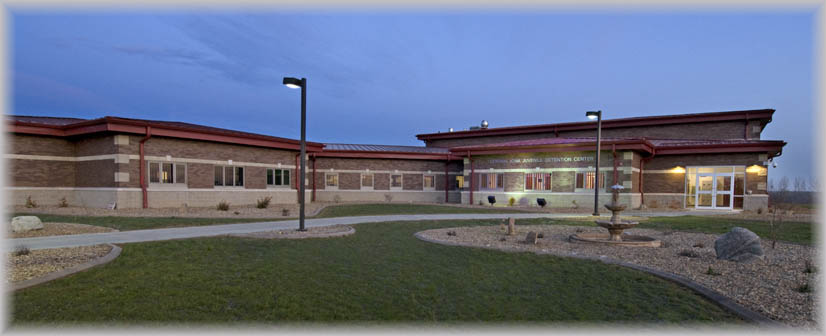 CIJDC has established itself as one of the most dynamic detention centers in the state. Our staff prides themselves on taking on challenging youth and ensuring they always have a safe environment to learn, develop and succeed through the daily program. With the new facility's fluid design and high tech control systems, CIJDC is able to run multiple programming areas concurrently, maximizing the time youth are engaged in activities throughout the day.
CIJDC urges any county who is interested in membership to contact the center to see what offers are eligible to your county
Admission Criteria and Population Control
The Juvenile Detention Center does not control admissions or releases. Admissions are accepted only on the authority of the Juvenile Court and/or the arresting law enforcement agency. The Iowa Code (chapter 232) restricts placement in secure detention to those youth who are alleged to be delinquent and who meet one or more of the following criteria:
1. The youth is being held under a warrant from another jurisdiction.
2. The youth is an escapee from a juvenile correctional institution.
3. The youth has violated conditions of release.
4. There is probable cause to believe the youth has committed a delinquent act and
5. There is substantial probability the youth will run away or not appear for Court.
6. There is a serious risk that the youth will commit bodily harm to self or others.
7. There is a serious risk that the youth will commit serious property damage.
Detention Services Offered Include:
-Lab Based & Instant Urine Analysis for alcohol and drugs upon request.
- Community Service
- Nurse on staff for physicals & medical screening
- Individualized Programs for juveniles with special needs
- Psychological, IQ, Psychiatric, Educational, Substance Abuse Testing and Spanish Speaking Evaluations
- Spanish interpreting
Prison Rape Elimination Act (PREA)
The safety of the youth in our care is our highest priority. CIJDC has a state of the art building in which video monitoring and detailed logs of when doors open and close are kept. CIJDC will fully cooperate with any investigation to ensure the facility has absolutely no misconduct.